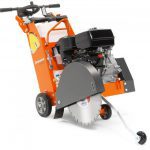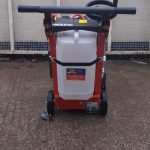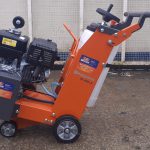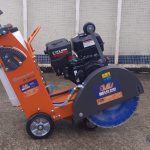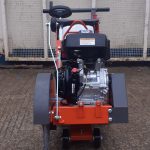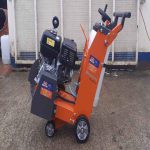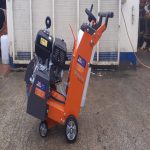 Floor Saw – 14/18″
£47.00 - £93.00 (Per Day / Week)
Husqvarna FS400LV 14/18″ Floor Saw -13Hp Honda Petrol
The FS400 LV (Low Vibration) is a powerful, robust floor saw ideal for a wide variety of floor sawing applications. Low vibrations to the operator are a primary consideration in its design, and it is ideal for jobs such as:
Small road repair jobs in concrete or asphalt
Reinstatement work
Cutting trenches for pipe laying
Making expansion joints in concrete floors
Cutting out channels for impedance loops fitting or cable laying
PLEASE NOTE MACHINE IS SUPPLIED FULLY FUELED AT AN EXTRA CHARGE
Day based pricing : Floor Saw – 14/18″
1 - 1 days :
£

47.00 Fixed
1 - 2 days :
£

70.00 Fixed
2 - 3 days :
£

93.00 Fixed
3 - 7 days :
£

93.00 Fixed
Deposit Required
?
Your hire deposit is a fully-refundable deposit that you have returned to you at the end of the hire period.
Price is excluding VAT
Click and collect from one of our branches
Same day delivery available if ordered before 10am
Consumables with any plant hire product
Tool hire with any plant hire product
Free Delivery on any additional items