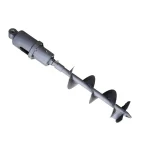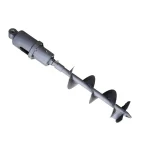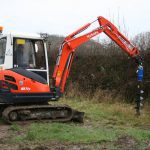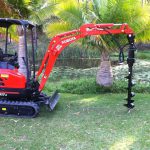 6″/150mm Auger [Excavator mounted]
You don't have any inventory with this product. This product in not bookable.
This excavator-powered auger attachment is ideal for boring holes in preparation for fence posts.
WIth a cutting blade 150mm wide and 1200mm long, and it's perfect for boring through earth. Concerned that your soil is too rocky? You needn't worry, this machine attachment is one of the finest and most capable on the market and is certain to be a hire purchase you won't regret. Much quicker and easier than manual digging with a spade, this auger attachment will make short work of any hidden lumps of concrete! Already sourced the fence panels, and just need the power to get the project done? Rent yours with Miles Hire today.
Price is excluding VAT & Insurance
Click and collect from one of our branches
Same day delivery available if ordered before 10am
Consumables with any plant hire product
Tool hire with any plant hire product
Free Delivery on any additional items
3 Reviews
OC

Hired a micro digger, pecker, tracked barrow and a trench compactor from the Swansea branch. Katie was super helpful in the back-and-forth communication to get the hire booked in and answered all my questions! There was a fault with the pecker, but I rang Ben and he arranged Robbie to head to site within 2 hours to fix it and extended the hire to allow me to make up for lost time. In summary, great company made by the people.

Ian Jones

By far my preferred tool and plant rental company. Always very helpful, very competitive pricing and fantastic range of kit. Highly recommend for everything from breakers to excavators. I'm no professional so Mathew's help and guidance is very welcome.

Justin Carty

Great friendly helpful team that always deliver on time!