Going the Extra Mile for our Customers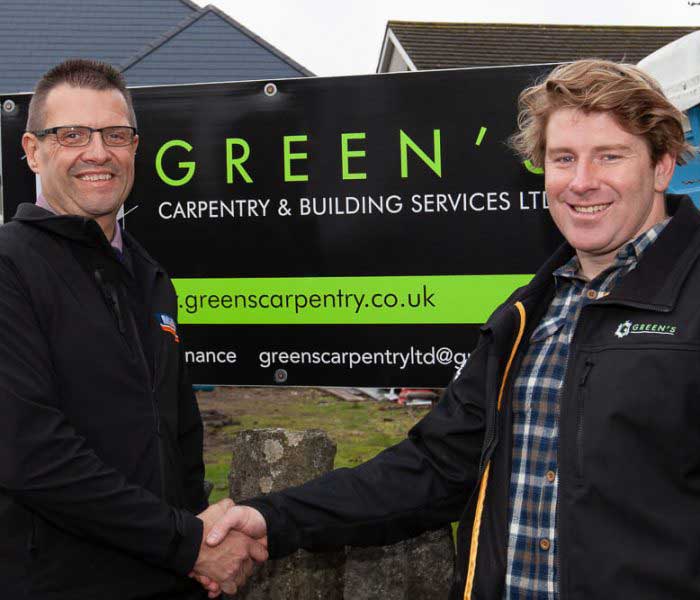 As well as getting equipment onsite fast, we also go the extra mile for our customers when they need emergency help, which is precisely what happened a few weeks ago to Green's Carpentry.
As part of a full property renovation, they had ordered several packs of bricks that had been delivered to site a few days prior.
These then had to be moved, so Green's hired a crane for a day (from another hire company) to get the job done.
As arranged, the crane arrived on site but did not come with the requested brick grab and the company said they couldn't get one there for a day or two!
The potential financial loss for a team of bricklayers as well as the daily hire cost of the crane was a real issue for Green's until Andy Green called Miles Hire.
While we don't stock brick grabs, we knew a company that did, and within 15 minutes of taking the call from Andy, we were on our way to collect the grab from Newport to deliver it to Andy's site in Swansea.
All in all, Andy lost less than 3 hours of downtime at the site thanks to the proactive, customer focussed approach of Miles Hire.
Andy said, "We've used Miles Hire for a while, and I knew that if they could help us, they would and fair play to them, they went above and beyond to get us the brick grab. Not only did they keep our project on track, but it's great to know a company like Miles Hire is there when you need emergency help."
If this sounds like the sort of service you want, call 01792 646566 or email Swansea@mileshire.co.uk the next time you need to hire equipment in an emergency and if we can help, you know we will!