A digital upgrade transforms customer experience at award-winning firm, Miles Hire.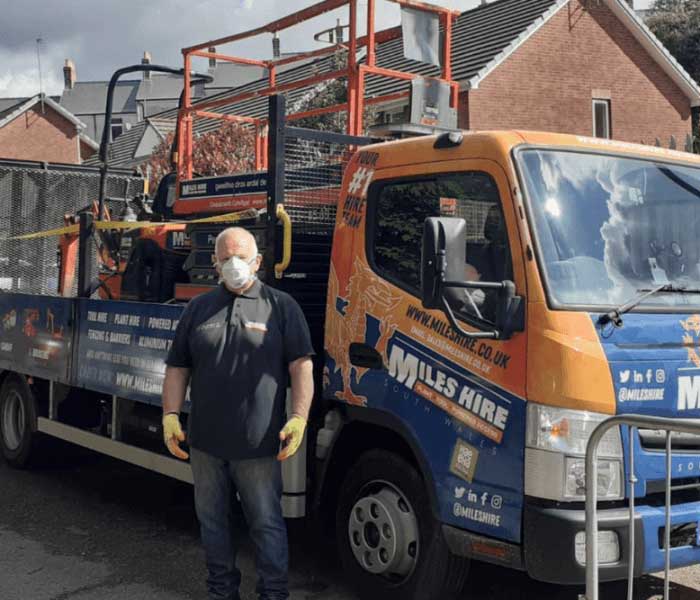 New click and collect service offers convenient hire transactions.
Independent, family-run businesses across the country have been severely impacted by the recent coronavirus outbreak. While many of these companies may have stood still under the pressure of such unprecedented times, for Miles Hire, the story is very different. Despite lockdown having a significant effect on their usual operations, Miles Hire, one of the most trusted tool and plant hire companies in South Wales, thought outside the box and triumphed over adversity by digitally reforming their standard procedures. They now provide customers with a seamless click and collect hire transactions to ensure essential works can continue safely.
Today, Miles Hire, renowned for their award-winning customer service, and recently recognised for their efforts in delivering equipment to the NHS; launch their new 'Digital Hire Desk' – an online platform they have successfully designed and developed within just a few short weeks. Their new web-based service means that customers will be able to browse and select tools from a wide range of stock, before quickly and easily book an allocated time slot for collection at one of Miles Hires' local depots.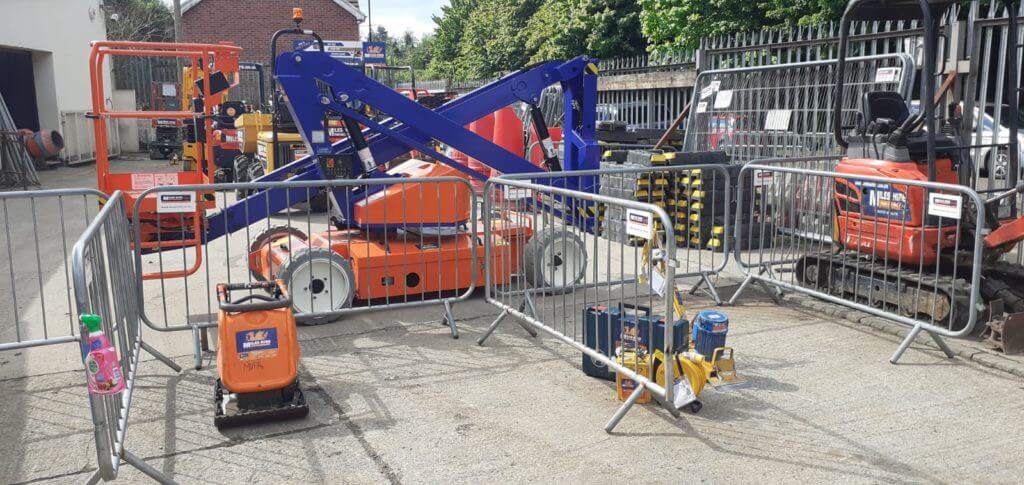 With thousands across the country now furloughed, many are taking to finishing off home and garden renovations and organisations are using the quieter time of lessened footfall to focus on their building works and site developments.
As such, the coronavirus outbreak has seen high demand and lengthy queues for builders' merchants and relative businesses, such as tool and plant hire firms across the UK, and Miles Hire is hopeful that the quick turnaround of their new click and collect initiative will alleviate some of the problems associated with the elevated influx of demand. For a local, independent firm like Miles Hire, the quick development and turnaround of such a complex online ordering system is revolutionary and will now create a safer and more convenient customer experience, during difficult and unprecedented times. Darren Miles, Company Director at Miles Hire, commented, "We know that it's so important that people can still access essential tools and equipment for necessary building works and renovations. We've seen a steady increase in demand for our products and services right now, and social distancing restrictions have made it difficult for us to operate in our usual way. We decided the best way to ensure customer and staff safety, whilst still providing the customer service we're renowned for, was to utilise what was available to us on the internet." Ryan Miles, Co-Director, added "We came up with the idea of launching our very own 'Digital Hire Desk', to provide our customers with a quick and easy ordering process where they can book their products online and then collect from our depot at within an allocated time slot. We're really proud of how quickly we were able to develop our new online platform. As a small, independent firm we've never needed to something like this before, but it's worked out well and we're hoping our customers find it convenient and easy to use."
For comments or further information, please contact Ross Jones at Ouma; ross@oumagroup.co.uk
About Miles Hire: Established for over a decade, Miles Hire is a family-run plant and tool hire company with depots based in Swansea, Cardiff and Bridgend. Brothers and Company Directors, Ryan and Darren Miles currently head up operations at the South Wales firm and have been recognised for their great efforts in achieving safe standards in hiring tools and equipment. The company has a wide range of equipment in their showroom to meet the needs of construction, glazing and engineering industries along with the DIY enthusiast.
They offer a vast range of equipment from leading manufacturers like KUBOTA and their stock includes mini diggers, dumpers, hoists and cement mixers to scaffolding and safety clothing. Their diggers accommodate all needs and range from micro up to 3 ton. They also offer different sizes of dumpers. While their range of scaffolding includes the latest lightweight aluminum clean towers that are ideal for shops, hospitals and showrooms.